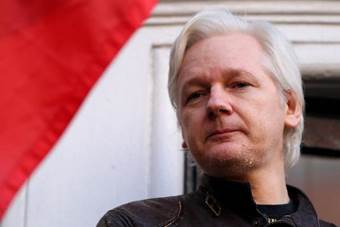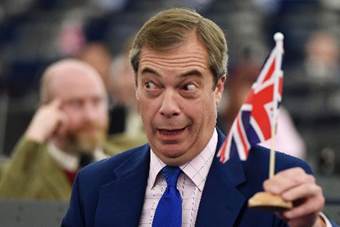 Lisa Houserman sent me an interesting analysis by Scott Creighton of "American Everyman." It is perhaps a little slow and repetitive and a few too many cuss words, but still good. He points out how the "Assange Arrest" news coincides neatly with the "Brexit Delay" news.
He basically points out how Assange has been used to, for example, keep tabs on people like Nigel Farage. We have 2 stories with diametrically opposing stands:
One from 15 May 2018 says "Revealed: Ecuador spent millions on spy operation for Julian Assange"
The other says, almost a year later : "WikiLeaks claims Ecuadorian Embassy is spying on Assange"
He also notes the theatrical nature and various features of the arrest video
including the subtle "advert" for Gore Vidal's book
However, a note of caution about Scott Creighton.  On his website: www.patreon.com/amer… he states:
"Hi. I'm Scott Creighton of American Everyman. I have been running an alternative news website (willyloman.wordpress…) for the past 10+ years "
I was familiar with this (deleted) blog – because of this:
from which we can read:
It is certainly not a coincidence that Judy Wood, another fake truth advocate who promoted the "dustification" theory and "ray beams from space", also promoted "free energy" research for many years and her recent book with an embarrassingly  stupid title also incorporates "free energy" research right there on the cover.
What a terrible shame that Scott Creighton is stuck in the "Political/Deep State" paradigm and refuses/refused to acknowledge the truth of what happened on 9/11 – the truth which would shatter completely the basis of much of what he talks about above. (And of course knowing this truth that means I rarely make posts like this one.) He should have a look at www.drjudywood.com/
Also see the programme put together by Richard D Hall in 2017, in which I offered a few thoughts: