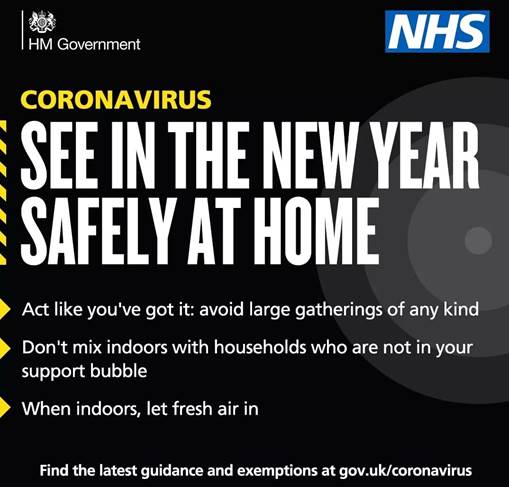 This is what Matt Hancock recently said. Tyranny, anyone….?
Prof Mark Crispin Miller – Victimised for Suggesting Students Read Studies about Mask Usage
This is a lively presentation by Miller, and very much a presentation of "symptoms of the problems" we are all faced with. The discussion (with "Rolling Stone" interviewers) starts about  27 mins into the video. Even his academic colleagues decided to "gang up" on him.
Mark Crispin Miller is a Professor of Media, Culture and Communication at New York University. He is the author of several books, including Boxed In: The Culture of TV (1988), The Bush Dyslexicon: Observations on a National Disorder (2001),  Cruel and Unusual: Bush/Cheney's New World Order (2004), and Fooled Again: The Real Case for Electoral Reform (2007). He is also the editor of Seeing Through Movies (1990), and Loser Take All: Election Fraud and the Subversion of Democracy, 2000-2008 (2008). He is currently at work on The Marlboro Man: An American Success Story, which will be published in 2021. 
Dr Heiko Schoning on "Dark Winter"
UK Vaccine Consent forms and Related info
A good resource here: www.ukmedfreedom.org…
UK Vaccine Rollout – "2nd Dose" Appointments being Cancelled – A Doctor's Reaction
Dr Katrina Farrell @farrell_katrina
Dec 31, 2020
This means that tens of thousands of Scottish & UK health & social care workers have rolled their sleeve up for a vaccine unlicensed at this dose schedule. For which they did not consent. This is a scandal.
@Channel4News  @guardian @BBCScotlandNews  @Laurie_Garrett @DrGregorSmith
Dr Katrina Farrell @farrell_katrina
·Dec 31, 2020
To say that I am disappointed does not cover it. I am livid.
We don't know ANYTHING about safety or effectiveness when dose given 12 weeks later.
How to say "Happy New Year" to your exhausted NHS staff….😡😞
@JeaneF1MSP @NicolaSturgeon  @DrGregorSmith Dr Katrina Farrell @farrell_katrina
Dec 31, 2020
To lose the trust of thousands of healthcare workers mid second wave would seem like a very stupid move. But very stupid moves is what the current UK administration specialise in. 🙄
UK Govt's OWN NUMBERS Expose Their COVID19 Fraud!
Published on December 31, 2020, Written by John O'Sullivan
The mainstream media claims more than 50,000 Brits have died 'with' COVID19. But official government data proves only 13,844 people were actually infected by the disease in the whole of 2020.
The official hard evidence provided below is inescapable. Ministers had this data all along and lied. It proves the political class are knowingly wrecking the UK economy as well as the livelihoods and health of 65 million citizens.
Scott Atlas Joins A Pandemic Skeptic Group?
Atlas was, according to some records, Fauci's replacement – has he joined a "Pandemic Skeptics" group?
Abir Ballan 😊
@abirballan 19h 
We are delighted to announce that @ScottWAtlas is now a member of @PanData19's Advisory Board. Every day, we are getting stronger and stronger.
Kiwi (Fruit) Tests Positive for COVID (Italian)
The criminal WHO blows its own cover: fake PCR test
Jon Rappoport concludes:
A frank and honest translation of the WHO message: "We're changing the way we're doing PCR tests. We were running them with a high number of cycles and getting millions of false positives, and those numbers were deployed to justify the lockdowns—but NOW we're moving to a lower number of cycles. This change, all on its own, will result in fewer positive results, fewer case numbers, making the vaccine look VERY GOOD."
The WHO is still crazy, still criminal, but not entirely stupid. They know what they're doing and why.
The Bait & Switch of Vaccine Deaths With COVID-19 Mortalities
Grim Mortality Prediction
If this incredibly serious allegation of bait and switch has substance, I can now predict with relative and grim certainty, that in the event 30 million healthy adults receive one of the WHO-approved flu vaccines in the UK, 113,100 would be expected to die within 22 days of the injection.
Which the government would obviously claim is merely the latest surge of lurgy deaths, as the second flu shot season draws to an end, along with the worst year in living memory, during which no vaccine deaths have been recorded, to the very best of my knowledge.
Whilst only time will tell whether that grim prediction comes true [and I sincerely hope that it doesn't], the best way to unequivocally prove that COVID deaths are in fact vaccine mortalities is to perform autopsies on the bodies of the dead.
SPARS Pandemic Scenario  2025 – 2028 (Published Oct 2017)
Thanks to Peter for sending me this. It seems that Event 201 wasn't the first thing of its type – Johns Hopkins published a similar "planning document" in Oct 2017
The self-guided exercise scenario for public health communicators and risk communication researchers covers a raft of themes and associated dilemmas in risk communications, rumor control, interagency message coordination and consistency, issue management, proactive and reactive media relations, cultural competency, and ethical concerns. To ensure that the scenario accounts for rapid technological innovation and exceeds the expectations of participants, the Center's project team gleaned information from subject matter experts, historical accounts of past medical countermeasure crises, contemporary media reports, and scholarly literature in sociology, emergency preparedness, health education, and risk and crisis communication.
The scenario is hypothetical; the infectious pathogen, medical countermeasures, characters, news media excerpts, social media posts, and government agency responses are entirely fictional.
Project team lead: Monica Schoch-Spana, PhD
Project team: Matthew Shearer, MPH; Emily Brunson, PhD, associate professor of anthropology at Texas State University; Sanjana Ravi, MPH; Tara Kirk Sell, PhD, MA; Gigi Kwik Gronvall, PhD; Hannah Chandler, former research assistant at the Center
Date completed: October 2017
Resources:
·         SPARS Pandemic scenario book
·         SPARS announcement from the Center
·         SPARS Pandemic scenario book listing in the HHS Disaster Information Management Research Center's resource library
On page 8 of the "SPARS Pandemic scenario book" (1st link in list above) we read:
POSSIBLE FUTURE IN 2025: THE "ECHO CHAMBER"
UNBRIDLED GLOBAL ACCESS TO INFORMATION COUPLED WITH
SOCIAL FRAGMENTATION AND SELF-AFFIRMING WORLDVIEWS