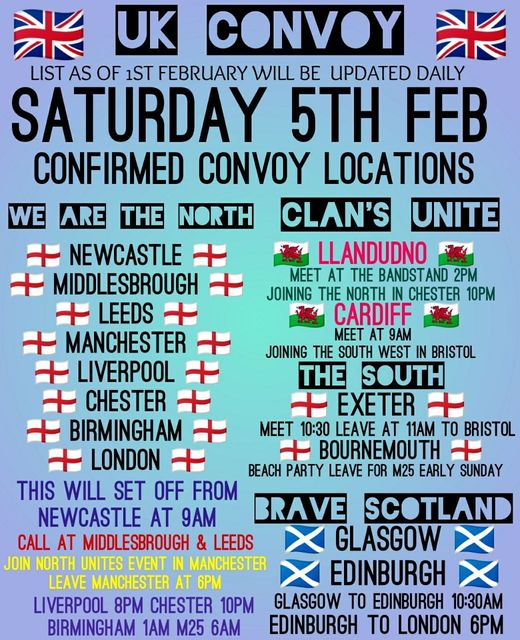 Special Report: Undeclared Nanotech found in New Zealand's Pfizer Jabs – Government on Notice
Evidence of nanotech particulates in the Pfizer Comirnaty injection have been found by NZ scientists and has resulted in the government being put on notice.
After being denied a meeting with the Director General of Health and other health officials, the information was presented to a Health Select Committee through lawyer Sue Grey where again attempts were made to stop the information from being presented.
Dr Matthew Shelton talks to Sue Grey about the findings and Donna Pokere-Phillips, a Maori Minister of the People outside of parliament, discusses being part of the event and what the findings mean and why she the agrees that the government is now on notice for crimes against humanity.
More here: thewhiterose.uk/unde…
Dr. Jessica Rose on vaccine adverse events & VAERS
Discussion starts after about 5 minutes of spiel.
Matt Le Tissier (UK Footballer) – On the Record
Over the past year the sporting world has witnessed an alarming increase in the number of professional athletes (and fans alike) suffering from cardiac arrest and other serious health complications. In this exclusive interview, Matt Le Tissier provides his view on what has been happening over the last year in sport.​
Le Tissier is a former professional footballer and television pundit. Renowned as a creative attacking midfielder with exceptional technical skills, Le Tissier is the second-highest ever goal scorer for Southampton; where he spent his entire professional club career. He was voted PFA Young Player of the Year in 1990 and was the first midfielder to score 100 goals in the Premier League.
​Following his retirement as a player, Le Tissier became a football pundit, and worked as a panellist on the Sky Sports show Soccer Saturday until August 2020.
"Covid-19 Vaccines" for Children in the UK: A Tale of Establishment Corruption
New Paper by Dr David Hughes
How and why has it come to pass that children as young as 12 in the UK are being injected with a novel form of mRNA technology that is unlicensed, has no long-term safety data, and remains in clinical trials until May 2023? This article traces the path by which the unthinkable became real within the space of 12 short months between October 2020 and September 2021, as well as developments since then. Working chronologically, it examines the actions and claims of the manufacturers, the regulators, politicians, and in particular the establishment media in promoting "Covid-19 vaccination" for children. It juxtaposes those actions and claims to scientific evidence available at the time and argues that there has never been a sound scientific justification for the mass rollout of "Covid-19 vaccines" to children. Rather, the case for that rollout has been built on shifting narratives, obfuscations, faux justifications, outright lies, regulatory capture, and obscene propaganda. Disturbingly, evidence of actual and potential harms to children has accumulated since the beginning of the rollout, yet not only have there been repeated attempts to cover up those harms, but the under-12s are now also in the crosshairs and children are being targeted for "booster shots." A clear picture emerges of collusion and corruption at the highest level to force through an agenda that runs contrary to public health, democracy, and freedom. It is proposed that the real agenda has nothing to do with a virus and everything to do with attempts to refashion the international monetary system in the image of central bank digital currencies and biometric IDs. In pursuit of that agenda, the transnational ruling class has revealed that it is willing to maim and kill children knowingly, creating enormous potential for a backlash as the public wakes up to that fact.
It is hoped this will be published in a journal soon.
Dr Reiner Fuellmich's Update – Grand Jury Model Trial To Be Carried out
He describes how they are doing a "model" trial with real judges etc so that they can generate indictments. They can't do sentencing. They hope that some countries' legal systems can use the model to take this all forwards. Fuellmich's explanation is honest, and realistic in my opinion.
Sars-Cov-2 Not Proved To Exist, Virology Not A Science / Ramola D With Christine Massey
The French have surrounded the Pfizer building in Paris.
There's something VERY wrong with Dr. Robert W. Malone! (UPDATED)
Evidence that Dr Malone is, as many suspect, controlled opposition.
Dr Aseem Malhorta Admits He Was Wrong about the Jabs
Special Report: Undeclared Nanotech found in New Zealand's Pfizer Jabs – Government on Notice
Richard Orme (Barrister) Speaks Out
Sam Bailey – If Covid-19 Doesn't Exist, What Is Making People Sick?
I've been listening to your requests and although MANY of you realise that "Covid" is a scam, the question still gets asked: What Is Making People Sick?
Here is my 16 minutes' worth.
Obviously, I can't cover everything, but I've tried to summarise things in a cheeky way 😁
References:
1. Pseudopandemic – Iain Davis:
2. What is "COVID-19" and where is the "pandemic"?, 2021:
3. Euromomo:
4. UK Team File Complaint of Crimes Against Humanity With The International Criminal Court, December 2021:
5. Indiana life insurance CEO says deaths are up 40% among people ages 18-64, 1 January 2022:
6. US mortality figures:
7. The higher the vaccination rate, the higher the excess mortality Prof. Dr. Rolf Steyer and Dr. Gregor Kappler, 16 November 2021:
8. The Definition of "Pandemic" has been Altered, 2021:
9. Jerm Warfare – Mattias Desmet on Covid mass psychosis, 2021:
10. Washing car with gas:
COVID CONVERSATIONS III – AWAKENED GUERNSEY – Weds 2nd Feb – 7 – 10pm
COVID CONVERSATIONS III EVENT IS LIVE STREAMING FROM 7PM VIA OUR WEBSITE HERE.
A presentation with ex England footballer Matt le Tissier in person and Dr Tess Lawrie and Dr Peter McCullough on live stream.
The Channel Islands Integrative Health Alliance are proud to present the third Covid Conversations event with Guernsey's local hero ex England footballer Matt le Tissier. No stranger to islanders, Matt, otherwise known as "le God", did a recent interview with Laura on his concerns over the 350 footballers and athletes collapsing with cardiac events on the sports field since the vaccine rollout. He is coming to Guernsey to join the panel to further explore this issue and to share his personal journey through issues surrounding the pandemic.
WEF and their 'Young Global Leaders' program, who's on the list?
===
Look at "Recent Posts" on the website : www.checktheevidence…
Follow on Facebook: www.facebook.com/Che…
Follow on Twitter: twitter.com/check_ev…
Or if you don't use social media, you can use an RSS reader and use the link on the www.checktheevidence… site for RSS