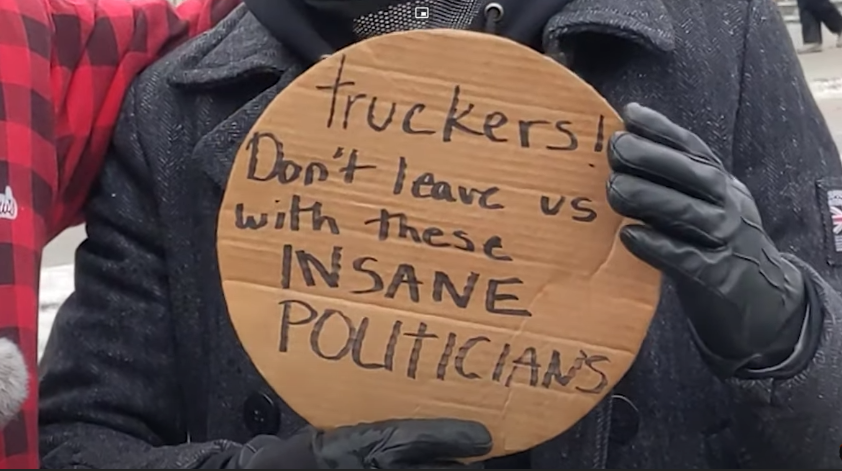 "We Are Staying Until The Mandates Are Lifted" |
🇨🇦

Freedom Convoy Press Conference Highlights
Chris Sky's speech
Freedom Convoy: Chris Sky Speech to the Nations – Ottawa Feb.7, 2022
Speech: Corporal Bulford Resigns as PM Trudeau's Personal Security
Trudeau's half brother's Kyle Kemper Interviewed
GiveSendGo Issues Public Statement Regarding Freedom Convoy 2022 Campaign
Some interesting developments re the funding of the Canadian Truckers convoy movement.
FOR IMMEDIATE RELEASE
February 7, 2022
Contact: Public Relations Director Brent T.
GiveSendGo Issues Public Statement Regarding Freedom Convoy 2022 Campaign
BOSTON, Mass. – GiveSendGo stands for hope and freedom. We recognize the freedoms we have are God-given, not authorized by governments, but rather freedoms that ought to be protected by our governments.
GiveSendGo does not condone violence of any form! We believe there's more power in the unity of a peaceful protest than in violent civil unrest. As in any polarized situation, we recognize there will be a few individuals and groups that might intentionally try to incite violence, which will be used to stain this movement by opposing groups. We will not broad-stroke those individual situations as a depiction of what this movement represents as if they were affiliated.
GiveSendGo has also been in contact with the campaign organizers and has received full assurance that all funds raised will go to provide humanitarian aid and legal support for the peaceful truckers and their families as they stand for freedom.
"In light of allowing this campaign we have seen an overwhelming outpouring of support from across the globe," said GiveSendGo CoFounder Heather Wilson.
Calgary Police Officer Speaks Out
The Aerial Video from Coutts Crossing in Canada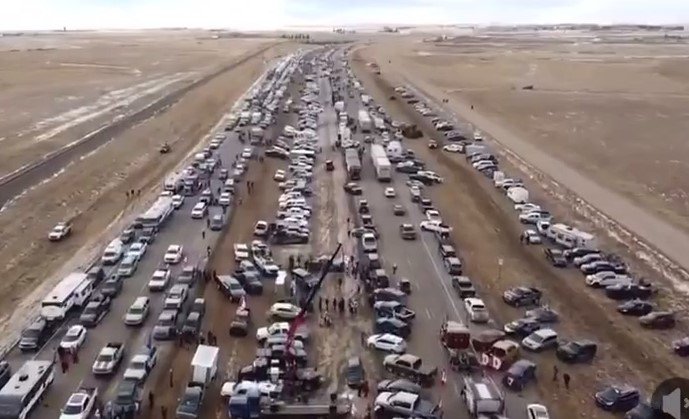 Sean Deodat Interviews Dr Amandha Vollmer and catches up with her regrading events in Canada
"Terrain" – Documentary with Drs Cowan and Kaufman
The actual documentary seems to start at 1hr53 into this video – and it's just over 1 hour long. But there is also a panel discussion before hand. David Icke also appears.
Is Virology WRONG? Dr Kaufman Vs Dr Wodarg Debate On Fuellmich's Corona Committee – Dr Cowan Comment
This is a bit painful to listen to. I don't think Kaufman and Lanka come across well, as they don't have good answers for what the others ask and they keep interrupting and changing to another point, rather than trying to establish some sort of common starting point. I agree with some of what each party says, but the problem here is that the underlying reason as to why groups of people fall ill at the same time is never really addressed in a clear way. One of the best analogies I've heard is that of when flowers bloom at roughly the same time in the season (spring/summer) – does a "spreading virus" cause the flowers to bloom?
DHS Terrorism Bulletin Warns of Terror Threat From People "Spreading False Narratives" That Undermine Trust in Government
The Department of Homeland Security has just warned of a "heightened extremism threat," but it isn't ISIS or Al-Qaeda that's their main cause for concern.
"The United States remains in a heightened threat environment fueled by several factors, including an online environment filled with false or misleading narratives and conspiracy theories, and other forms of mis- dis- and mal-information (MDM) introduced and/or amplified by foreign and domestic threat actors," the DHS bulletin issued February 7th reads. 
Was Peter Daszak Working For The Central Intelligence Agency?
According to investigative research done by independent-journalist Sam Husseini and The Intercept, much of the money awarded to EcoHealth Alliance did not focus on health or ecology, but rather on biowarfare, bioterrorism, and other dangerous uses of deadly pathogens.
EcoHealth Alliance received the majority of its funding from the United States Agency for International Development (USAID), a State Department subsidiary that serves as a frequent cover for the Central Intelligence Agency (CIA). Their second largest source of funding was from the Defense Threat Reduction Agency (DTRA), which is a branch of the Department of Defense (DOD) which states it is tasked to "counter and deter weapons of mass destruction and improvised threat networks."
 ===
Look at "Recent Posts" on the website : www.checktheevidence…
Follow on Facebook: www.facebook.com/Che…
Follow on Twitter: twitter.com/check_ev…
Or if you don't use social media, you can use an RSS reader and use the link on the www.checktheevidence… site for RSS