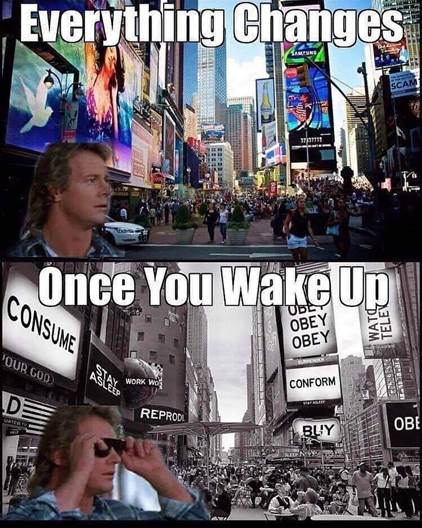 Johns Hopkins study explodes COVID death hoax; it's re-labeling on a grand scale
by Jon Rappoport
November 30, 2020
Don't blink. Johns Hopkins may delete or retract their analysis at any moment. Their author's study is devastating. Too hot to handle.
UPDATE: Yes, I wrote that opener a few hours before Johns Hopkins stepped in and DID retract the article. Boom. [1] [2] [3] [4]
Hopkins claims the article has been used to spread misinformation about the pandemic, and contains factual errors. CDC is cited as one correct source of facts. Hmm. Regardless, here is my article, finished before the Johns Hopkins retraction. Since then, I've only polished it a bit in several places, for clarity:
Months ago, I told you this, in a number of articles: The overwhelming percentage of people who are "dying from the virus" are actually dying from traditional diseases. These people have been relabeled and repackaged as "COVID-19." It has nothing to do with "the virus." A new analysis from Johns Hopkins confirms this in spades.
The Johns Hopkins News-Letter article, in a student publication, is headlined, "A closer look at US deaths due to COVID-19." It lays out the case made by "Genevieve Briand, assistant program director of the Applied Economics master's degree program at Hopkins." As you keep reading, keep this in mind: If the so-called increase in mortality from COVID is offset, almost exactly, by a decrease in deaths from all other major diseases…
Indicating that the so-called COVID deaths are nothing more than an exercise in re-labeling, then… You can say there is a new coronavirus, but it's even less harmful than flu, because virtually everybody recovers…
Peggy Hall – Businesses STAY OPEN! (Rant)
Don't wear "A Self-suffocation identity concealment device"
A nasty shot in the arm – RT-PCR kits and vaccines unlicensed by the MHRA
I questioned if the MHRA had approved the RT-PCR test and copied in a medical doctor friend of mine.
"Since the reliability of the RT-PCR test has been questioned . . . it is important to know that the MHRA has done its duty in protecting the public from potentially harmful health-care products. Please reassure me that procedures have been followed and that this product the (RT-PCR test) has been approved by the authority. Thank you."
The response was mind-blowing.
"There are literally 100s of CE marked Covid RT-PCR tests available on the EU market. Such tests require a self-declaration process undertaken by the manufacturer with no review of performance data by any EU Government Body or Notified Body and that MHRA does not approve such products. However, I can confirm that all PCR kits used by government laboratories or their subcontractors have been subject to rigorous validation by them before use."
Austrian Politicians PCR Tests Coca Cola in Parliament
He actually gets some applause!
Australia Scraps Billion Dollar Coronavirus Vaccine After Participants Test HIV Positive
The Australian Government has scrapped a billion dollar coronavirus vaccine agreement with Australian biotech company CSL Limited to supply 51 million doses of a Covid-19 vaccine being developed by the University of Queensland after several trial participants returned false positive HIV test results.
Supreme Court refuses to hear Simon Dolan's UK "Lockdown Challenge" appeal
This is not at all surprising to me. Exactly the same thing has happened multiple times – including with the 9/11 Court Case I had some involvement in in 2007. Here's the update from Simon Dolan's campaign. I have emboldened one part of one sentence which should not, in my opinion, be there:
Update on Join the Legal Challenge to the UK Govt Lockdown
This week the Supreme Court has decided to refuse to hear our appeal relating to a Judicial Review into lockdown.
The Supreme Court decision to refuse to hear an appeal relating to a Judicial Review into lockdown, means that unelected Judges have set a precedent which now makes it  impossible to challenge the Government's use of the Public Health Act 1984 to trample over Civil Liberties and to emasculate Parliament in the process.
By not allowing the Appeal to go ahead, this puts a protective shield around Ministers and gives them a free run to lock up people in their homes using the Act, without having to worry any more that their actions in using the Act like this are illegal. This is a chilling development which should not be underestimated.
The Government's ruthless use of the 1984 Act is an effective destruction of democratic process on behalf of the public around the lockdowns we have suffered and any that may happen again in the future. Although lately there has been some pushback from MPs, the decision of the Supreme Court and Court of Appeal gives the Government more power than it should rightfully have.
It threatens even to rip up the rights protected by the Magna Carta – the basic premise of you being free unless it is specifically unlawful has now effectively been changed, meaning that you now have to have the Govt's permission to do literally anything. This goes against 800+ years of legal principle.
"By criticising us for having a 'Rolling Judicial Review' case, it means that when a Government in future uses these emergency powers, provided that they change the regulations every time they are challenged, they can keep avoiding the very mechanism – Judicial Review – that is there to provide a vital check and balance under the UK's unwritten constitution. It is ironic that in July of this year, the Government launched a wide ranging review into the scope of judicial review chaired by Lord Faulks QC which has yet to publish its recommendations.
Equally disturbing is how the lockdown Judicial Review cases have found a lack of willingness from the Courts to challenge Government; Judges have said all along "It isn't the place of the Court to get involved in politics". They didn't make that claim when the Brexit case was going.
From the first directions order made in the Judicial Review claim, it was clear that our unelected judges were entirely dismissive of the notion that we should be able to protect rights in the midst of a Pandemic, or that the Government's actions could in any way be disproportionate or illegal in terms of the real situation being faced.
No one is disputing the impact on public health as a result of the novel Coronavirus, but far more so the Government's handling of it, however, I do not feel the judges engaged at all with the key points or the 1,200 pages of evidence that was submitted as part of the case. The judgments and judicial comments made throughout are strongly suggestive of an unwillingness to look at the evidence and to depart from a high level "media" view of the pandemic. This suggests the Courts have not taken the opportunity to scrutinise key statistics and facts around the case, effectively waving away vital points around misleading data being used to justify lockdowns and impose further restrictions.
While scrutinising this type of data was seen as almost being unholy in March, April and May of 2020, this case, the Dodgy Dossier and the recently and very quietly amended ONS stats used to impose Lockdown 2 on the nation, has shown that, as a seemingly democratic society, it is vital that we do scrutinise what we are being told and that we continue to do so. The Government has used data to terrify the nation into compliance over a virus from which, in the words of the Government's own medical officers, the vast majority people recover from and many do not even show symptoms of having.
I also feel strongly that our case has been treated with a far different approach to the Brexit case brought by Gina Miller, who twice defeated the Government in the Supreme Court, once over the right of MPs in triggering Article 50 and then again over the Prorogation of Parliament – arguably far less significant to the nation than the greatest economic contraction in peacetime history and the unprecedented restriction of rights, including access to healthcare – that we have seen as a result of Government measures.
The Supreme Court route is one we took as we fully believed in the case. It returned its decision in rapid time in an email of just a few lines long. This is a kick in the face for the thousands of people who have supported this case.
It must be accepted that the path to the Supreme Court is notoriously difficult. Of the many applications for permission to the Supreme Court each year, very few are granted. From July to September of this year, there were 21 applications. Five applications granted but three of them were for cases arising from 1971 shootings in N Ireland. Among them, and one of the most recent cases to be given permission to appeal, were the Government's own appeal against the appeal court's decision to let ISIS bride Shamina Begum back into the country pending her appeal. The massive health, civil liberties, parliamentary and economic implications of the use of the 1984 Act, was not, however, deemed worthy of consideration by the Court.
While the Supreme Court decision is a bitter blow, we have scored many victories and helped give a platform to tens of thousands of people who felt their voices were unheard. We forced SAGE to produce its minutes, got the Government to concede it had not lawfully shut schools, and lit the fire on scrutinizing data and information.
What started for me as a personal crusade against this Government and their shocking ineptitude quickly turned into a campaign for everyone whose lives have been wrecked by lockdown polices which were implemented in haste and without proper consideration.
We started Keep Britain Free to protect the basic freedoms of everyone living in the UK and it has become one of the fastest growing pressure groups in the UK, with thousands of you joining together to fight creeping totalitarianism. Our legal challenge has become one of the biggest crowdfunded legal cases in British history. We have raised over £416,000 from 14,000 pledges – people from all different walks of life from every corner of the UK. This shows the strength of feeling out there for this ongoing battle.
Whilst the Supreme Court decision is far from the outcome we were fighting for, our campaign has been vital in giving individuals up and down the country hope during an unprecedented time and in challenging a Government that was simply ruling by decree without any scrutiny. We also believe our findings and evidence, while not considered properly by the judges, will be of use in the inevitable public inquires which will follow and will help history judge the PM, Matt Hancock and their advisers in the light that they deserve.
Our fight continues and as ever, I will keep you posted on developments!
Some have expressed scepticism at Dolan's appeal – perhaps because of the significance of the sentence I highlighted. This critique makes some valid observations, but should also be taken sceptically, due to author or site's association with "flat earth" trash. www.puretruth.co.uk/…
===
Look at "Recent Posts" on the website : www.checktheevidence…
Follow on Facebook: www.facebook.com/Che…
Follow on Twitter: twitter.com/check_ev…
Follow on Linked in: www.linkedin.com/in/…
Or if you don't use social media, you can use an RSS reader and use the link on the www.checktheevidence… site for RSS