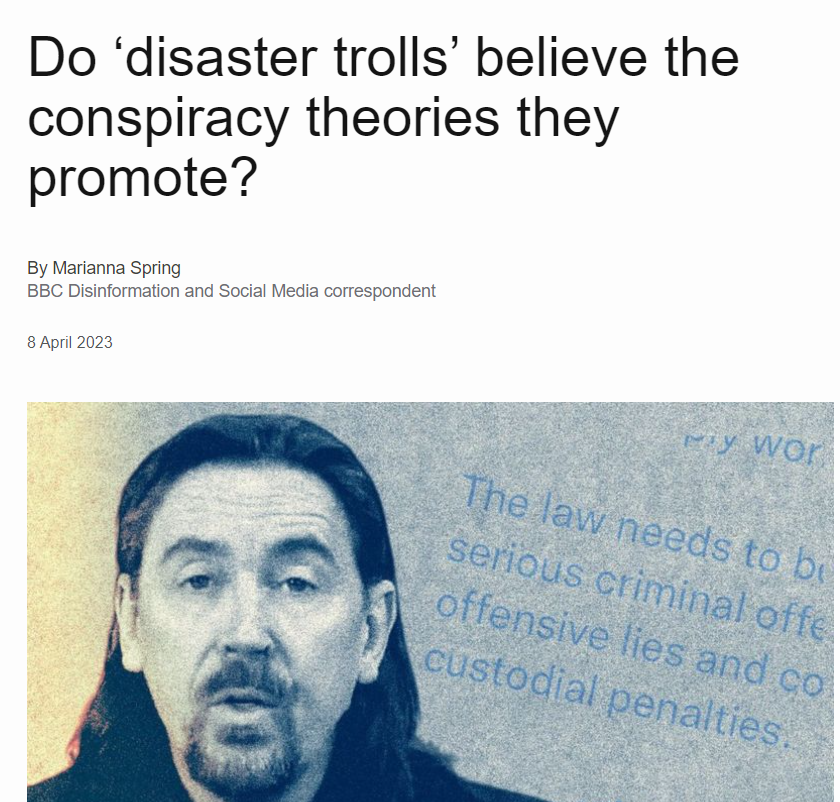 The BBC attack pieces on Richard D Hall have continued recently, with a new (old material) posting on 08 April 2023 by Disinformation Operative Mariana Spring (note how it's quite safe for me to post a link to her article, but she would be "finished" if she posted a link to either one of mine or one of Richard's. Note the title mentions "beliefs" and "theories" – not evidence).
Short version: Richard is still awaiting any kind of document/letter from either a court or a solicitor that starts action against him (the letter he had back in February 2023 has still not had any kind of follow up correspondence.) Richard noted that the BBC even recently mocked his "Starship Beam Up" sequence – which was last used  by him about 10 years ago! (So, they have really nothing evidential to challenge his statements with).
Here is a video where I discuss this a little more, along with a couple of other things that are not related.
file:///C:/Users/adjoh/Desktop/Hight%20Court%20Listings.pdf